>

McNally Robinson Book Reading and Musical Event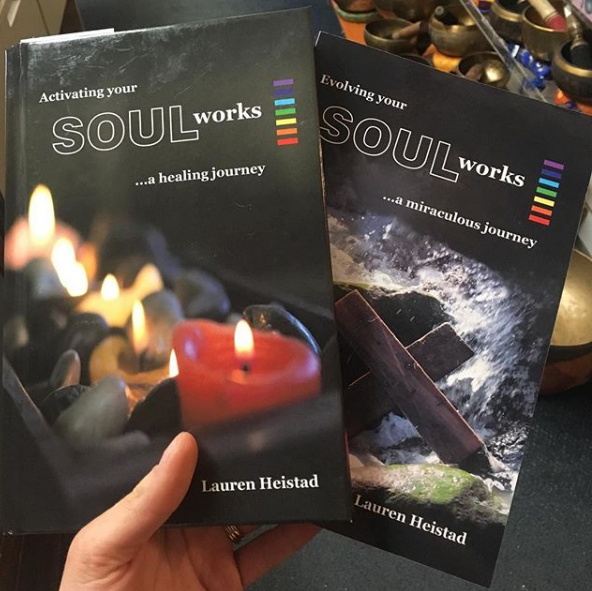 McNally Robinson Book Reading and Musical Event
SKU:
McNally Robinson Booksellers
is pleased to present
author of Activating your SOULworks and Evolving your SOULworks
&
folk/rock singer-songwriter
Thursday, September 27th at 7pm
Travel Alcove
---
An evening of story-telling and teachings by Lauren Heistad, with musical interludes by special guest Annette Campagne.
Lauren Heistad is a naturally evolved Intuitive Healer, Psychic Medium, and Teacher. She holds over 35 years of direct life experiences in the field of spiritual encounters that are both inspiring and mind bending. She is the founder of SOULworks Sacred Healing Centre in Saskatoon, SK which includes her healing practice, book series, mystical store, and School of Enlightenment, all of which are based on her own teachings, understandings and life lessons.
As the author of two books, Activating your SOULworks and Evolving your SOULworks, Lauren utilizes her own life stories to demonstrate our divine connection to Source Energy. Her empowered but humble demeanor echoes Lauren's own teachings and conveys a message of heart-centred being.
Folk rock singer-songwriter and 2015 Western Canadian music award winner Annette Campagne has been part of the scene for over twenty-five years, both as a founding member of the group Hart Rouge and as a solo artist. She has the ability to slip through the keyhole of life to gather up, heart in hand, music and lyrics that touch the soul and jump start the heart. Her latest album, I AM, is a soulful tapestry of acoustic rock woven together by strong pop melodies and dynamic rhythms featuring a deep-grounded earthiness and powerful lyrics.
For more information visit: https://www.mcnallyrobinson.com/saskatoon_events