>

Activating your SOULworks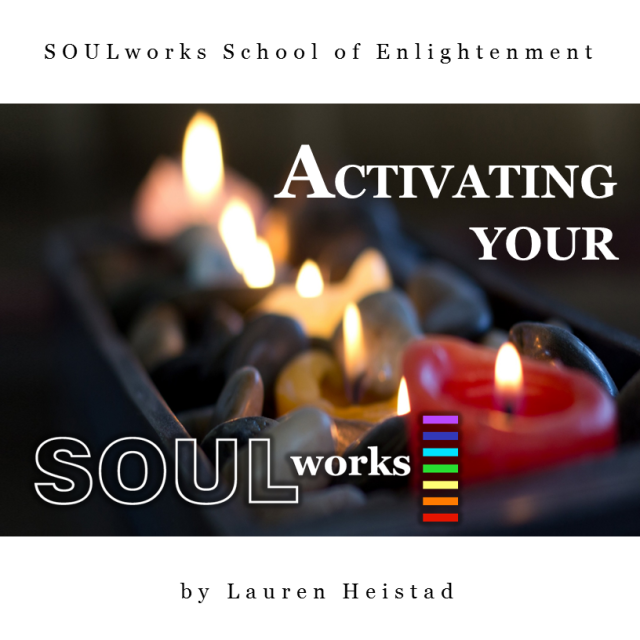 Activating your SOULworks
SKU:
Fall dates TBA
​Level 1 Class
Are you ready to activate your soul potential?
Trust in your own divine guidance and sixth senses?
Surrender in full faith in your ability to expand your awareness?
…then this class is for you!
This class is based on concepts, techniques and awareness levels discussed within the book Activating your SOULworks.
All SOULworks classes are co-created by Spirit, your Higher Self, the Teacher (Lauren Heistad), and all others who are guided to activate their own unique SOULworks and divine signature. With never two workshops being alike, the topics and exercises are custom tailored to the group and will intuitively progress to meet the needs and interests of the participants. All classes will always be divinely right for you in that moment of time.
Cost: $225 / person + GST
Location: SOULworks School of Enlightenment
3-2228 Avenue C North, Saskatoon, Sk.
Notes for Students:
Please bring a journal or something to write on. Dress in layers as it is sometimes hard to keep the energy and temperature in the room stable. Indoor shoes or slippers are helpful in the winter months. Bring a lunch or prepare to go out and grab a bite to eat. You will be given 1 hour for the lunch break.